"A girl should be two things; classy and fabulous" Coco Chanel
You can not go wrong with a blazer in any season, in Summer they are a wardrobe essential, throw over a flowy, floral dress or team with a t shirt and white skinnies. Also a great way to add a pop of colour to your neutrals too.
My personal pick on this list are the ones from Fox London, I own a couple from there and I really do love the material, quality and fit for the price. There are plenty to choose from here so if you need any help narrowing down for your occasion or body size please get in touch.
Below I have picked my best of current high street, treat and luxury.
*prices correct at the time of creating but it's always worth clicking through on your favourites in case the price has changed!
High Street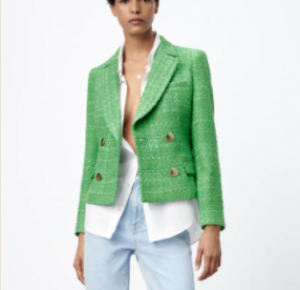 Textured double breasted blazer, Zara £59.99 – here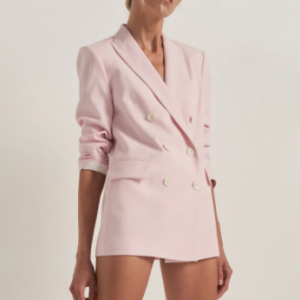 Double breasted blazer with pockets, Zara £79.99 – here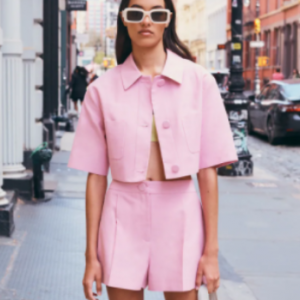 Cropped blazer with covered buttons, Zara £49.99 – here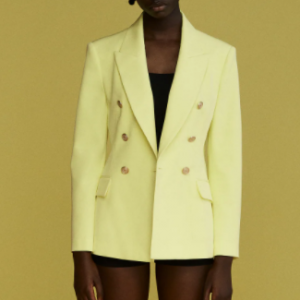 Tailored double breasted blazer, Zara £59.99 – here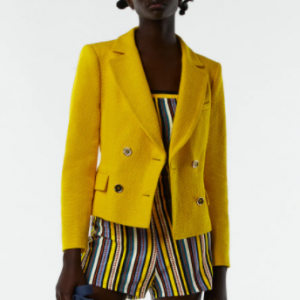 Textured Crop blazer, Zara £59.99 – here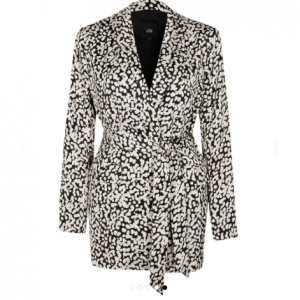 Beige soft printed blazer, River Island £65.00 – here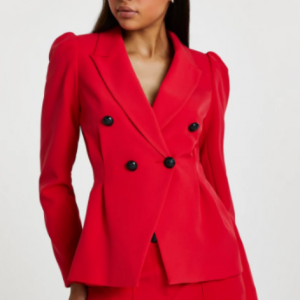 Red double breasted cinch waist blazer, River Island £68.00 – here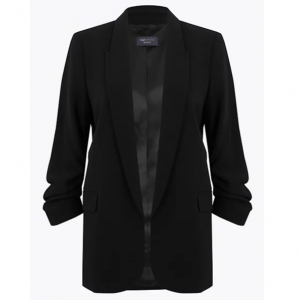 Ruched Sleeve Blazer, Marks & Spencer £45.00 – here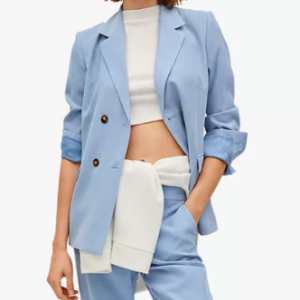 Mango Structured Suit Blazer, Sky Blue, £69.99 – here
Treat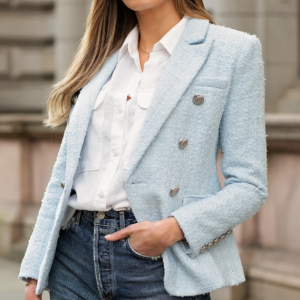 Knightsbridge blazer powder blue, Fox London £200 – here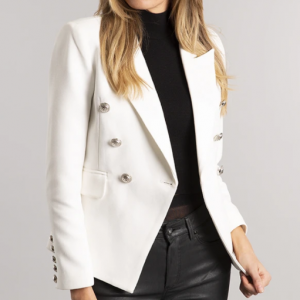 Windsor Blazer Oyster White, Fox London £200 – here
Windsor Blazer wedgewood blue, Fox London £200 – here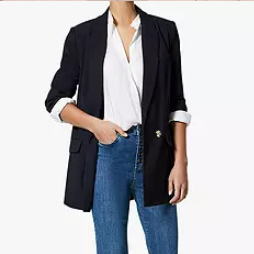 Mint Velvet Navy Twill Blazer, £128 – here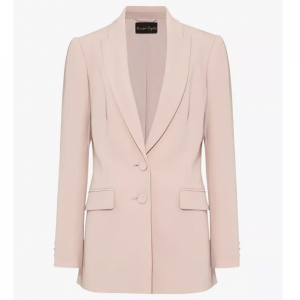 Phase Eight Cadie Suit Jacket, Antique Ros, £143.20 – here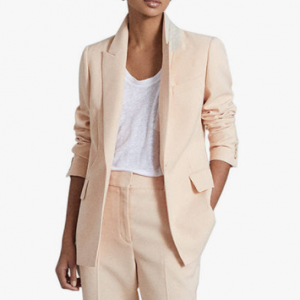 Reiss Evelyn Wool Blend Slim Fit Blazer, Apricot, £235 – here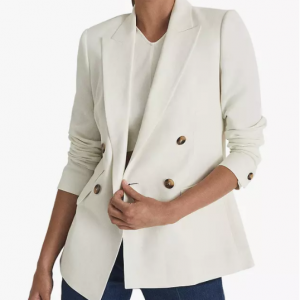 Reiss Faye Double Breasted Blazer, White, £250 – here
Luxury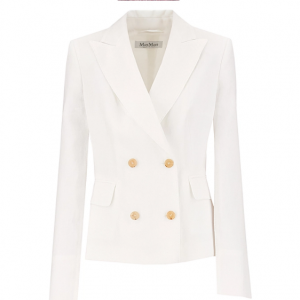 Max Mara Linen Blazer, £815 – here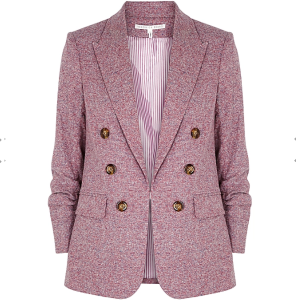 Beacon Dickey pink tweed blazer, Veronica Beard £530 – here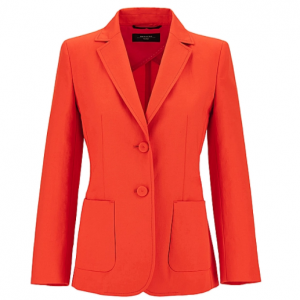 Linen and cotton blazer, Weekend Max Mara £295 – here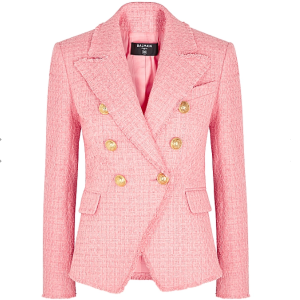 Balmain Pink Double Breasted Blazer £1,750 – here
Balmain White Double Breasted Blazer £1,750 – here