"Accessories are the exclamation point of a woman" Michael Kors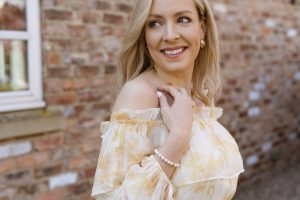 In the world of fashion and styling it is not all about the clothes, actually for me its more about how you accessorise a look that actually makes it stylish. It allows you to enhance, elevate and individualise your look. It also allows you the freedom to transition a outfit from day to night, perhaps swapping those boots for heels, stud earrings to statement pieces and adding a fabulous belt to show off or create your curves.
Personality
Equally it allows you to express who you are, bringing perhaps a main stream look and turning it into your own, this could be through a pop of colour or adding a well tied scarf, the possibilities are endless.
Flexibility
It allows you to repeat the same outfit time and again but dressing it differently gives you the flexibility of a whole new style. Just be sure to pick out different accessories that accentuate the ensemble.
Add colour
Use your accessories to embrace colour, small accents here and there. For example adding coloured earrings can transform a basic white tee into instant glamour.
What about Make up as an Accessory
I use lipstick as one of my accessories, I love using bright vibrant lipsticks within my personal styling, for me they uplift my mood and tie a whole look together.
Check out my Accessories Edit – Shoe & Bag Combinations to help you get started.
Ultimately fashion accessories allow you to individualise a outfit and can also really help hone your style.